The Writing Lab is open Monday to Friday from 8:00 – 18:00. 
Before you can make an appointment you will need to register online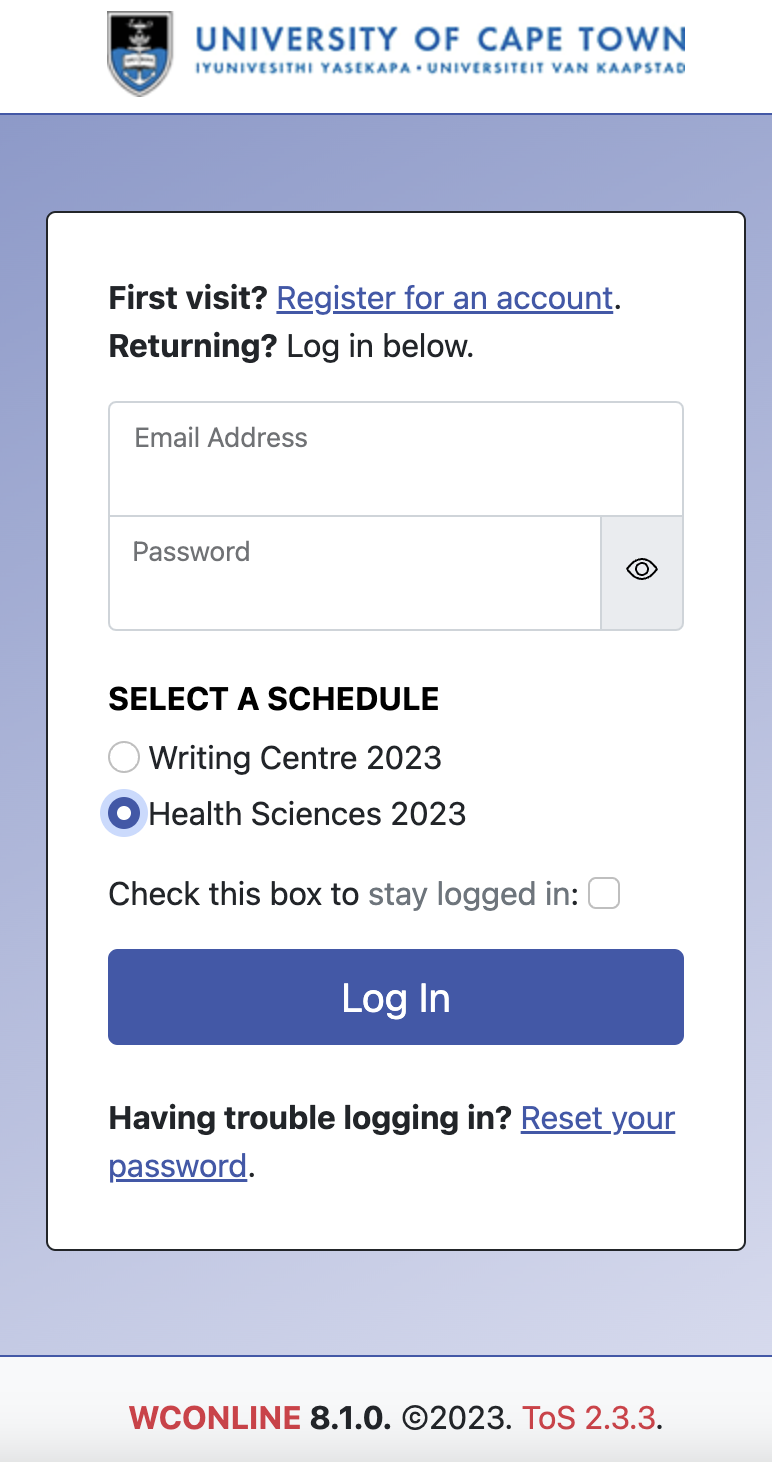 Once you have registered a free account, login to our online booking system, choosing 'Health Sciences' from the 'Available Schedules'. 
Select an available (white) time slot on the schedule and click to make an appointment!
Please Note:
We are offering BOTH ONLINE and face-to-face consultations.
For a task analysis session and for documents less than 7 pages, book a 1 hour consultation.
For more than 7 pages, book a 2 hour consultation. Your consultant will spend the first hour reading your document. You will need to log in to the online consultation platform at the start of the second hour.
Maximum document length is 15 pages.
You MUST upload your document onto the system by 9:00 on the day of your appointment. 
Please provide us with as much information as possible and consult our FAQs section for more information.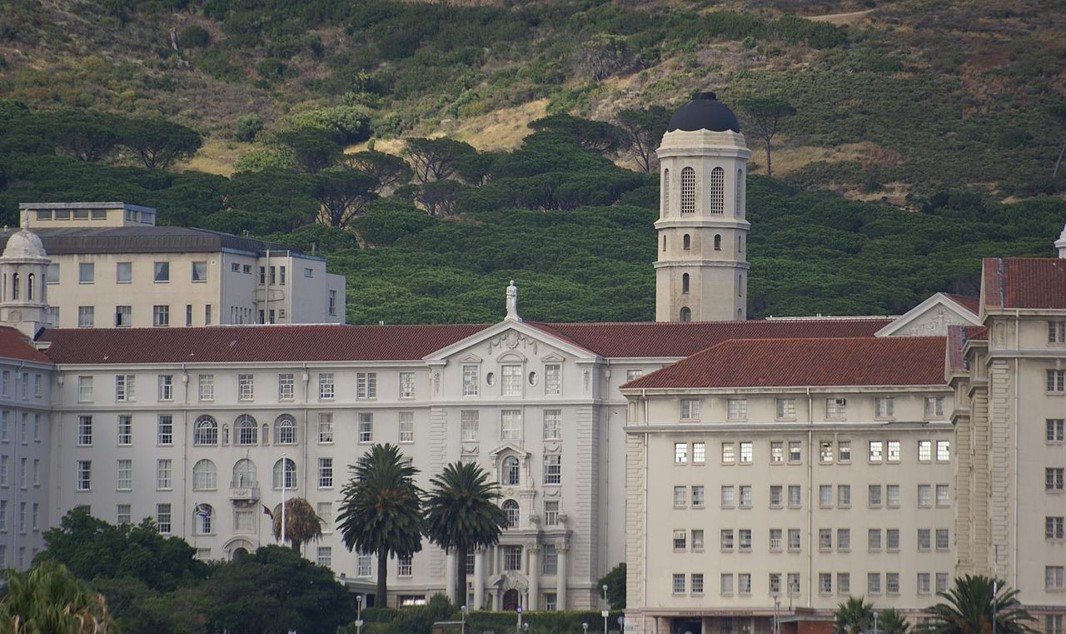 Old Main Building at Groote Schuur Hospital by Danie van der Merwe
We are located in the Old Main Building, E Floor, Room 53-46, Groote Schuur Hospital