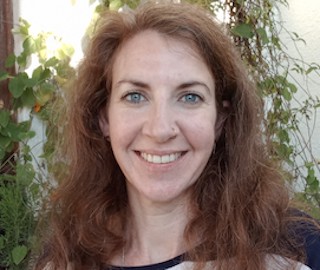 I am a Senior Lecturer and have been the Coordinator of the Faculty of Health Sciences Writing Lab since its establishment in 2015.
My background is in science, and I have a BSc (hons) in Biodiversity and Zoology, and an MSc and PhD in Molecular and Cell Biology. During my PhD I worked as a part-time student consultant at the upper campus Writing Centre, and what I learnt in that role profoundly impacted the trajectory of my career. I decided to leave the laboratory, and took up the position of Coordinator of the Faculty of Health Sciences Writing Lab.
Since making the transition into an educational space, my research has broadly focussed on the integrated literacies required for learning within scientific contexts, with a special interest in multimodal social semiotics and, more especially, visual literacy. My work with colleagues in this area has explored the literacy practices critical to undergraduate science student success, the challenges student experience in acquiring multimodal scientific literacy, and how acquisition of multimodal disciplinary knowledge and practices can be enabled within curriculum contexts.
More recently, I have also established a research interest in how students' authorial identity development can be enabled within an African health sciences context. The goal for research in this area is to deepen our understanding of the role that identity development plays in student access and success within academia, and how identity development can be enabled through academic literacy practices.
Closed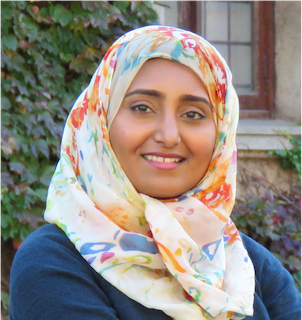 I started my academic career as a writing consultant at the Writing Centre in 2014 until the FHS Writing Lab was established in 2015, where I worked until March 2018. From April onwards, I began working full-time as a Lecturer part of the New Generation of Academics Programme (nGAP) in the Department of Health Sciences Education. My primary focus is supporting academic literacies development in the Faculty and my main interest is supporting postgraduate students. My educational qualifications in the Biomedical Sciences (BSc (UKZN); BSc (Med) Hons: Human Genetics (UCT); MSc (Med) Haematology (UCT)) and Education (PGCE: Biology) (UCT)) have allowed me to merge my passion for academic literacies development within the scientific domains. I have also worked in different UCT areas such as the Student Housing & Residence Life Division (as a subwarden, and then as the Co-ordinator of Academic Development Programmes for all residences part of the Residence Academic Development Committee (RADC)) to being a monitoring and evaluating analyst for academic writing courses in CHED.
My teaching philosophy draws on a transformative literacies approach, empowering students to become responsible scholars through portraying authentic and confident identities and voice development within their discipline. My research interests include postgraduate academic literacies and pedagogy, corpus linguistics and authorial voice development and pedagogy in the sciences, which is the focus of my PhD. I also teach on CHED's suite of postgraduate academic literacies courses and was part of the Transforming Journeys project and am now part of the Writing for Postgraduate Completion Programme (WfPC) at FHS. I am a mother to an angel and love the finer, yet simple things in life. In 2018, I was voted one of Mail & Guardian's Top 200 Young South Africans for my novel work in the Education and non-profit sector. 
Closed
Nontobeko is a Senior Writing Consultant who is a PhD candidate in Clinical Science & Immunology at the Institute of Infectious Disease & Molecular Medicine. As a researcher her interest lies in understanding mechanisms involved in disease manifestation, an insight through which novel therapeutic interventions can be identified.
Nontobeko has been working at the Faculty of Health Science Writing Lab since 2018, an opportunity that came at the right time as she was beginning her journey in academia. She is cognizant and appreciative of the extensive impact that working at the Writing Lab has had on her as an academic and enjoys sharing her knowledge and learning from all the students that she works with. To her, learning is life-long, and therefore approaches every consultation as an opportunity of growth. She is fluent in IsiZulu and English, and can also understand IsiXhosa, and is therefore open to consulting with students who feel more comfortable consulting in any of these three languages.
Closed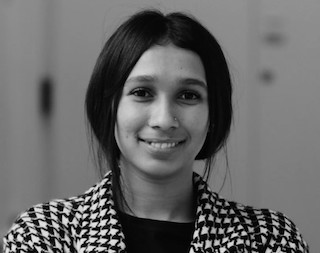 Veneshley Samuels is a Senior Writing Consultant who is a Ph.D. candidate in Medical Microbiology at the Molecular Mycobacterial Research Unit, in the Faculty of Health Sciences. As a young aspiring researcher, I am driven by the desire to develop tools that can be used to combat infectious diseases in sub-Saharan Africa. My drive and passion for impactful science epitomize my true qualities of a future leading researcher in biomedical sciences. My academic writing began when I started my honours at UCT. This was a major change for me, but it allowed me to grow and expand my knowledge and understanding of academic writing.  I believe that my academic journey will be of great help to students because my experience has taught me to be swift, adaptable, open-minded, and willing to teach and serve to the best of my ability. 
Closed
Ansuya is in her second year as a Master of Science candidate in the Division of Forensic Medicine and Toxicology. Her current research involves documenting the trauma and incidence of electrical deaths on a provincial scale. Her science career began at UCT where she obtained a BSc degree in Physiology and Genetics. She then went to the University of the Witwatersrand to complete her Bachelor of Health Science Honours in Forensic science.
Postgraduate studying has given her hindsight into the challenges she faced when starting her academic journey; therefore, she places importance on guiding others on their pursuits in writing. She strongly believes there is something to be learned from every interaction and looks forward to engaging with students and the staff.
Closed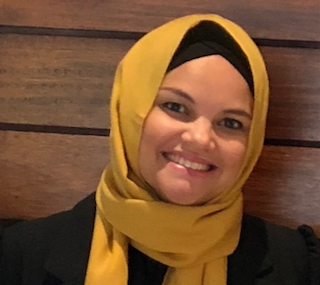 I began formal training at the FHS Writing Lab in 2023 and recognise that while this is a space to support students in their writing practice, it is also a space to develop my writing. I look forward to building reciprocal relationships with clients as we troubleshoot and problem solve pieces of writing together in a respectful, easygoing, yet methodical manner. My consulting strengths include reflective writing, working towards cohesive writing and proposal development.
In 2020 I graduated with an MPhil in the Department of Health Sciences Education (DHSE) here at FHS, earning a distinction for my dissertation on teamwork in undergraduate students. Currently, a PhD candidate in the DHSE, my research interests lie at the intersection of human resources management, psychology and education. In my 'real' life, I am a mom of 4 young boys, a role that brings legitimacy to my life and shapes all the paths I walk upon.
Closed