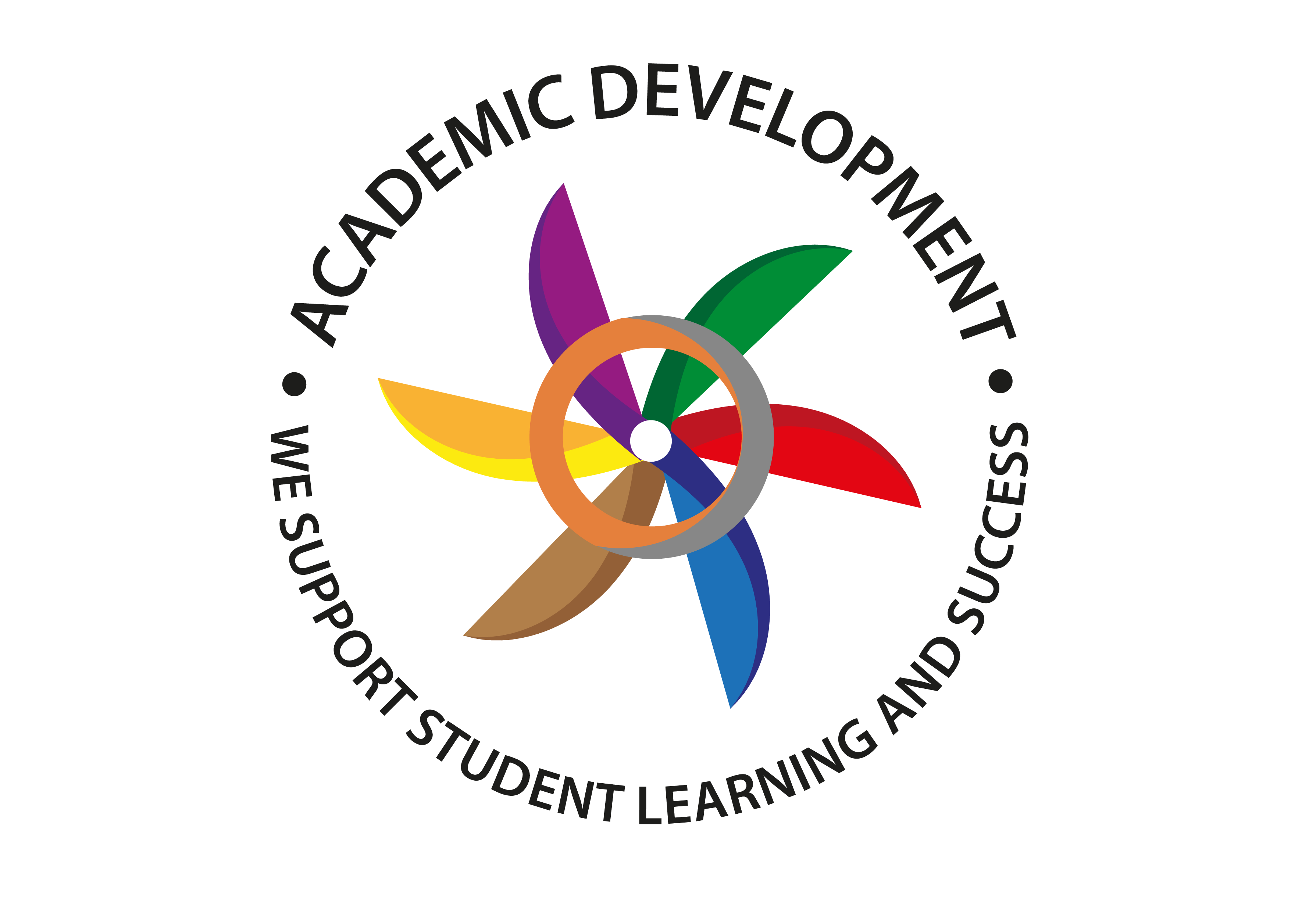 Logo
The Academic Development Programme's logo is a visual representation of the  8 units arranged around the Central unit. The faculty-based units are depicted by the six colourful slices (using the standard colours assigned to the faculties at UCT).  The two cross-cutting  units, the Numeracy Centre and the Language Development Group, are depicted through the grey and orange ring surrounding the Central unit. 
The motto, 'We support student learning and success', speaks directly to the units' effort to promote social and epistemic access through their various educational contributions. These are unified by the Central unit  that coordinates ADP's mission, vision and activities.
A more detailed representation of ADP's structure is captured in the diagram below (please note that the Law Faculty runs its own unit and that ADP relates to it through collaboration and advice).

Links to the units: Language Development Group, Numeracy Centre, Humanities EDU, Commerce EDU, Science ADP, Health Sciences EDU, Law ECP and Aspect