CHED says goodbye to Gay Tyler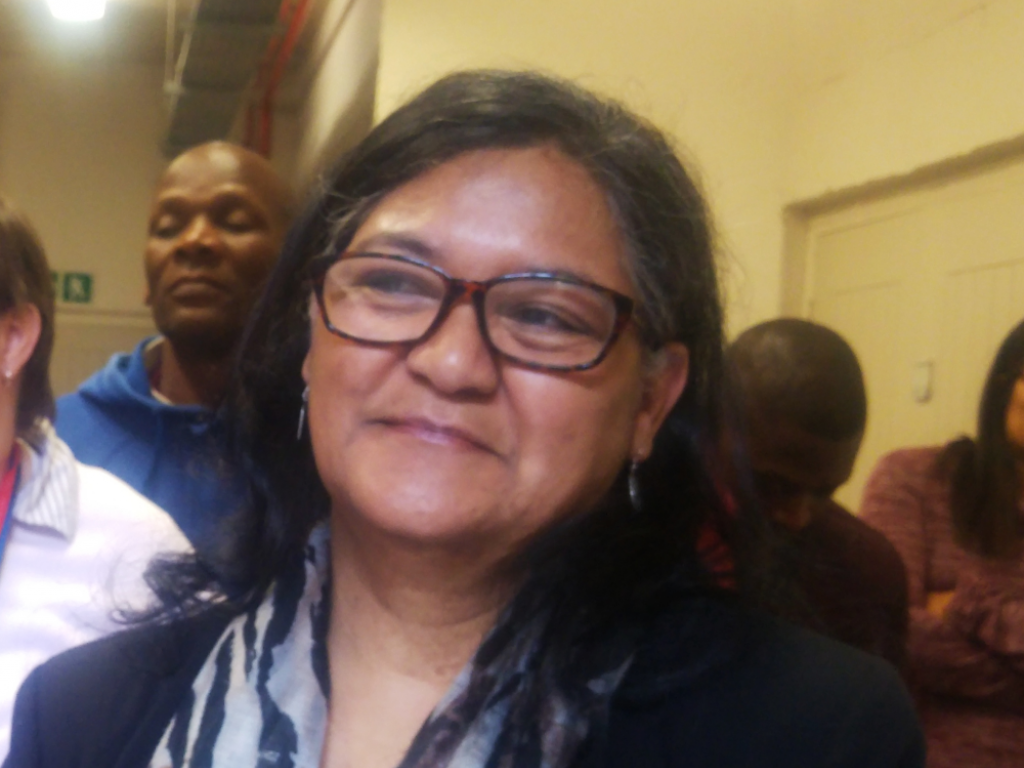 Image: Associate Professor Laura Czerniewicz, the Dean of CHED Associate Professor Suellen Shay and Gay Tyler. Credit: Tony Carr
"Gay has been my pillar of strength", heartfelt words from the acting dean of CHED, Associate Professor Mbulungeni Madiba as he expressed his sadness at the impending leave of Gay Tyler, human resources practitioner at CHED. 
Gay has been with the faculty for the past six years and as everyone can attest, has helped the faculty to continue to run both smoothly and efficiently. As Associate Professor Saalih Allie put it, "academics are not good at paperwork, but Gay was always patient and constantly reminded us about what needed to be done". 
The Dean of CHED, Associate Professor Suellen Shay made a special appearance at the farewell and expressed her appreciation for everything Gay has done for the faculty. CHED is unlike other faculties at the university but Gay took it all in her stride and helped us to get through it all. The Faculty of Engineering and the Built Environment is lucky to have her and we wish her well on this new journey, she said. 
Gay thanked everyone at CHED for their support during her time here and treasures the relationships she has made.
Gay will be sorely missed and has left some big shoes to be filled.  

See below for a collage of pictures.