Writing pathways: a network of writing courses and resources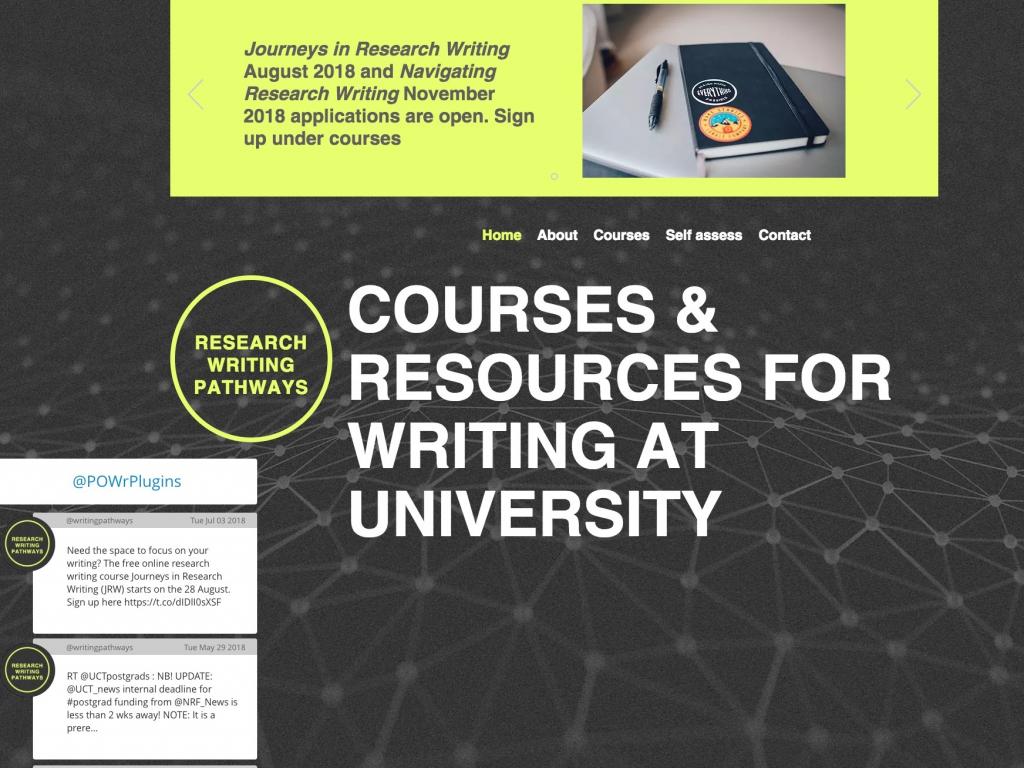 Postgraduate journeys are complex as students enter from a wide range of starting points, with life histories that take them into knowledge-making in very different ways. Against this background, the Language Development Group in CHED has developed a suite of writing options for postgraduates. These writing pathways are assemblages of courses and resources students can access during their time at university.
Navigating Research Writing was the first course in the suite. It is an intensive face-to-face course that invites postgraduates across disciplines to engage with writing their research without leaving themselves at the door. We don't want writing, in English, to add to students' sense of alienation.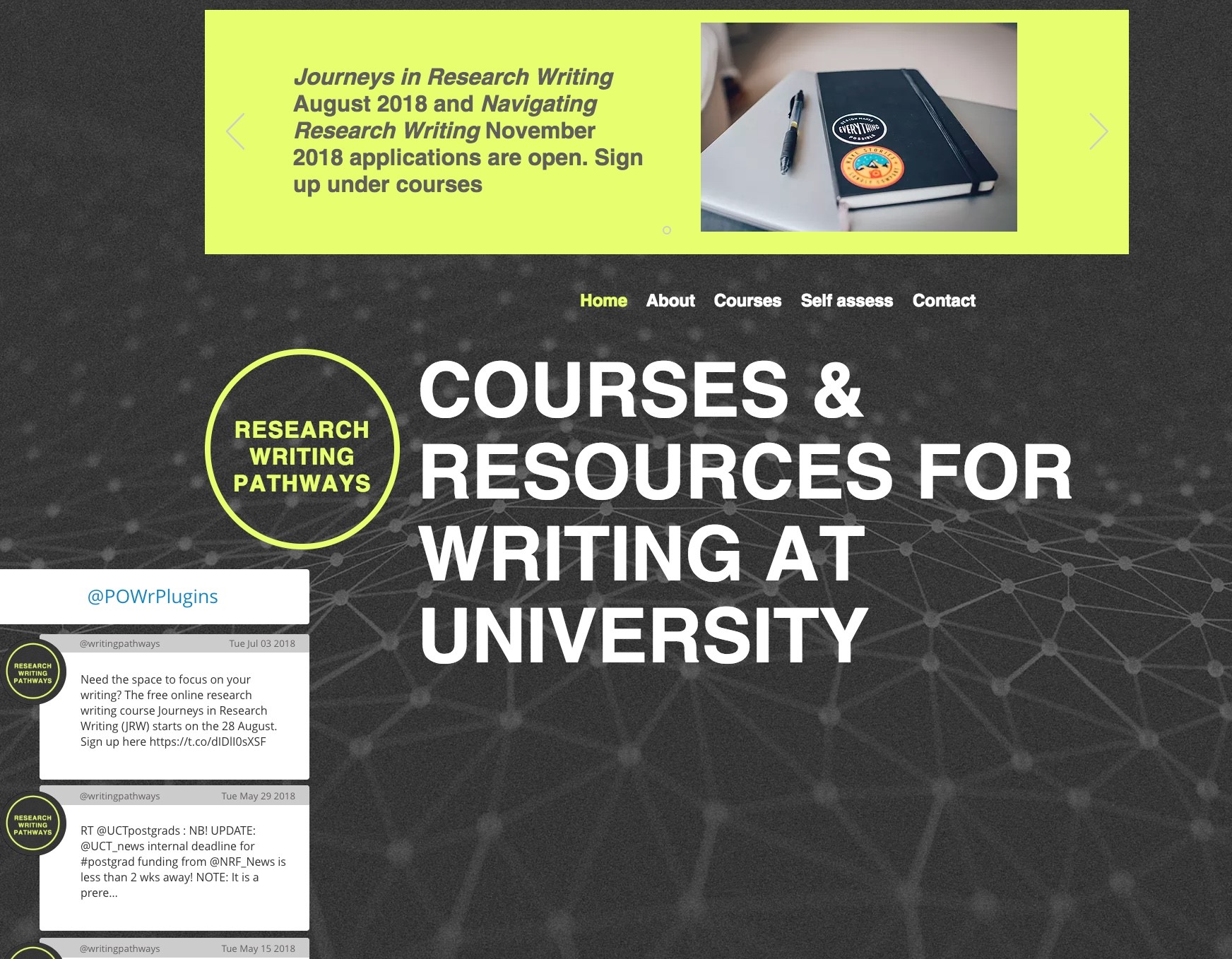 This was followed by
Research Writing in the Sciences
, a blended learning course that focuses on writing for different audiences – from journal articles to popular pieces. Then, with the help of a Teaching Development Grant from the Depart of Higher Education and Training, we developed a purely online generic course,
Journeys in Research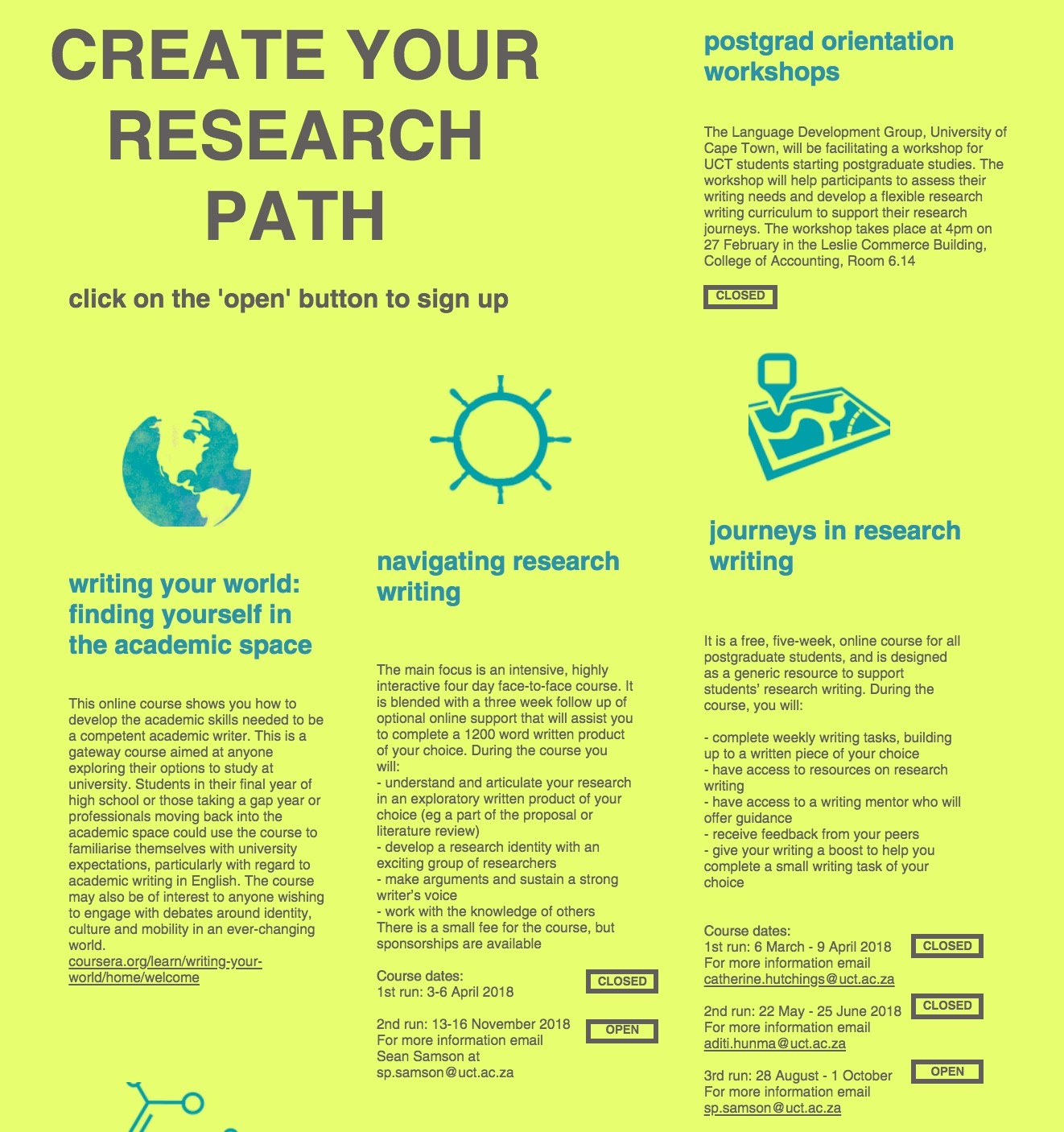 Writing
.
More recently we have also developed an Open Education Resource, The Research Companion, and an archive of high quality research writing resources that we call the Research Writing Collection.
Journeys in Research Writing is a five-week free online course that participants can enter at any stage of their research process. It is offered three times a year in February, May and August. Participants complete weekly writing tasks in their own time and receive feedback from a writing facilitator. Participants are also invited to comment on each other's submissions, drawing feedback and perspectives from writing peers across disciplines.
Since the first offering of the course in 2015 with vital guidance from the Centre for Innovation in Learning and Teaching (CILT), there have been crucial innovations. In response to the challenge of students being at different points in their research journeys, we now invite participants to choose their own written product as an outcome for the course. Postgraduates often choose to work on part of a literature review or proposal, but they can also work on funding proposals, statements of intention data analysis. In this way, Journeys acts as a catalyst or push in the research writing process: participants are invited to complete the course to achieve a particular writing goal of their choice. Participants can also enrol more than once, disrupting the linear progression of pipeline thinking.
The design of these courses and resources is informed by the reality that postgraduate students will not only use them at different points in their research journeys but also use them in diverse ways, lessons learnt from our monitoring of the existing Journeys in Research course. Our experience also signals that while some participants need a 'nudge' to 'give them writing wings' through the sustained contact and accountability of the five-week trajectory of a course, others engage with material in line with a self-determined design. The course has nudged them in different directions, prompting our work towards developing diverse writing courses and experiences with material to be used in different ways.
Find out more about the developing network of writing courses at the Writing Pathways website.