TLC2023: Classroom things – the ups and downs of ChatGPT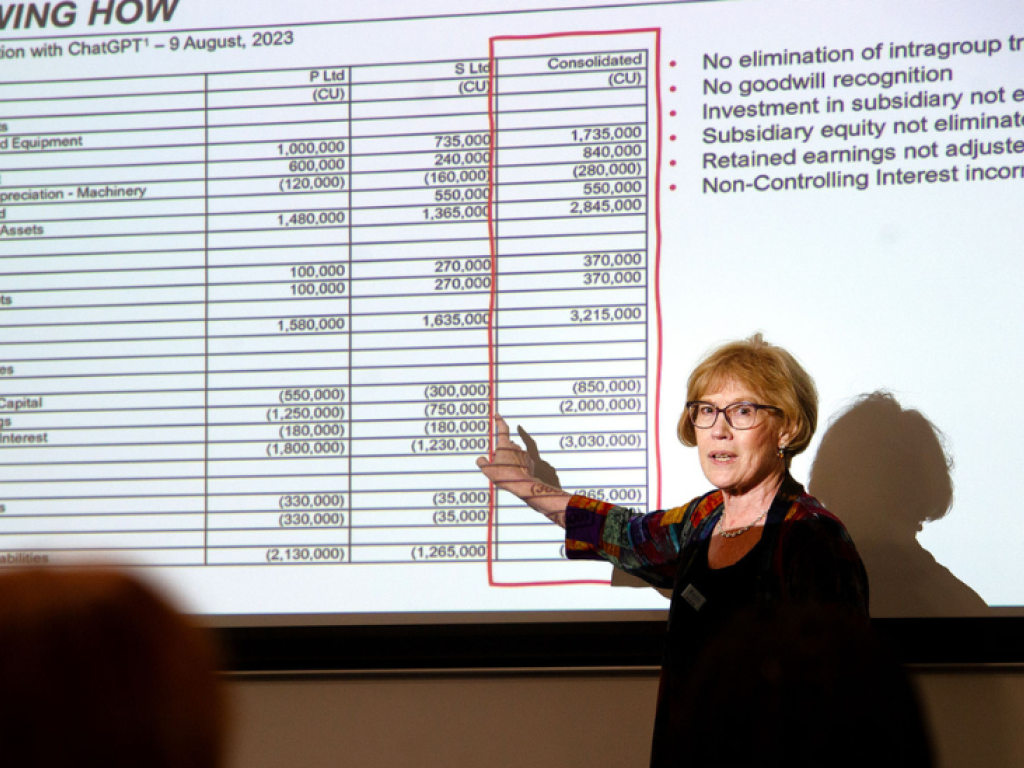 As the digital revolution gains ground globally, role players in higher education converged at the University of Cape Town (UCT) to discuss, debate and interrogate how best to reimagine teaching and learning methods using new ways of working, while addressing inequality, embracing innovation and promoting academic integrity.
These discussions took place against the backdrop of UCT's 2023 Teaching and Learning Conference, which took place at the School of Education on Tuesday, 21 November, and Wednesday, 22 November, under the umbrella theme: "Assessment Entangled: Rethinking for Excellence, Transformation and Sustainability".
One pertinent morning discussion explored the benefits and drawbacks of ChatGPT in the context of accounting. ChatGPT is an artificial intelligence (AI) chatbot that uses natural language processing to create humanlike conversational dialogue. The language model can respond to questions and compose various written content, including articles, social media posts, essays and emails.