Winner of the Stella Clark Teachers' Award, 2007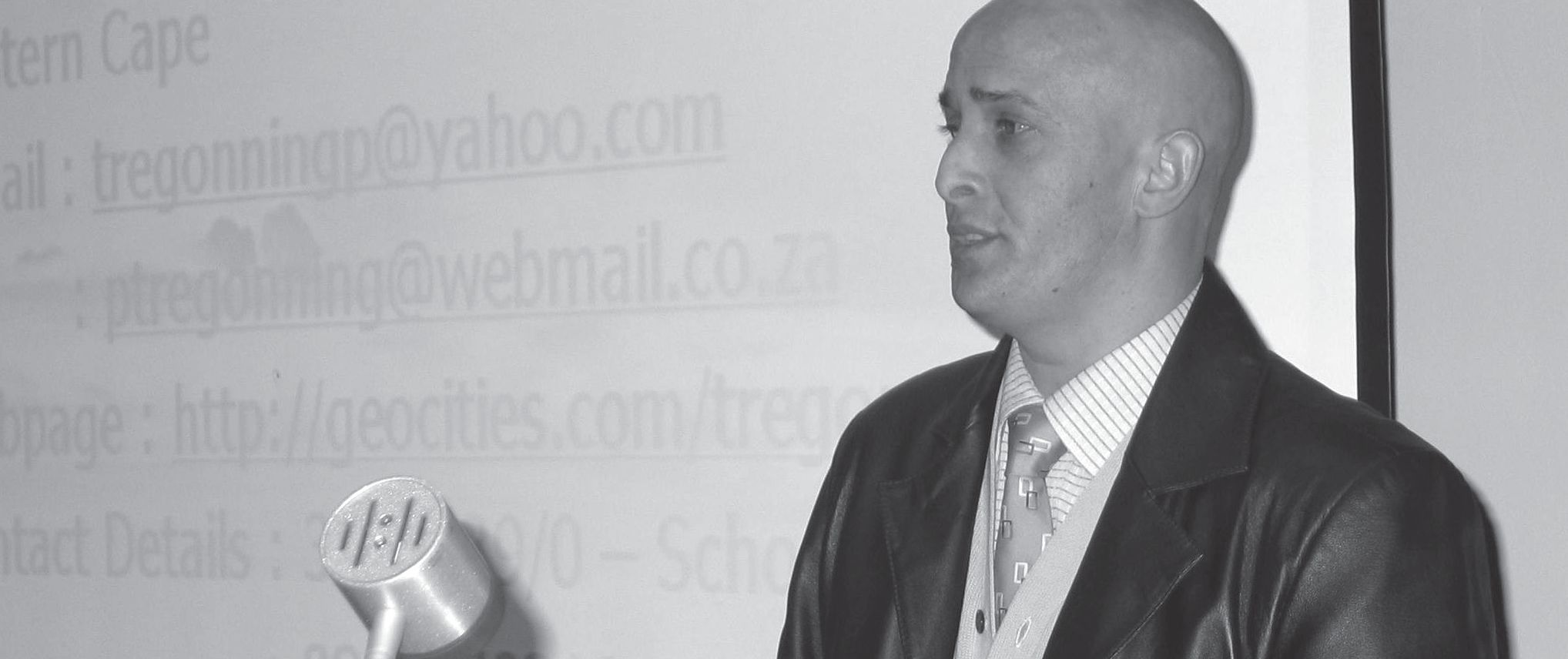 In 2007 CHED presented the award to Mr Phaldie Tregonning from Rocklands Senior School, who was nominated by Mr Dulan Simons, a second year student registered for B Sc in Chemical Engineering. In his nomination Mr Simons wrote:
"Mr Tregonning has been my inspiration throughout my school career. He has come from bad circumstances and is now standing up to the challenge of not only improving maths and science education in the community, but also in the country. He has shown a lot of dedication to his job. He spent many Saturdays at the school helping learners improve their maths skills. Through this he got involved in the Dinaledi project, which is committed to improving maths and science education in our country… After hours he also gave extra classes in the Khayelitsha and Gugulethu areas... Mr Tregonning has a great willingness to help others with their problems. It is his unpredictable and flexible way of teaching that is his greatest asset. He goes down to the particular level of each learner, assesses their needs, but most importantly understands their situations, in order for him to help them. He is one of the best mentors that I have ever had..."
In his seminar Mr Tregonning's passion and activism for quality Mathematics and Science teaching was very apparent. He plays an important role in schools' development through the Dinaledi Schools' Project and is regarded as a regional resource. He was present at the award ceremony in 2009, at which he told us how the award has helped him to build links with other individuals and organisations in the field. Mr Tregonning has subsequently played a key role in a Mathematics workshop organised by the UCT Science Faculty to facilitate dialogue between UCT and schools on the new Mathematics curriculum.
Read more about Mr Tregonning in the UCT News article: "Passion for science, maths inspired former pupil".