Winner of the Stella Clark Teachers' Award, 2006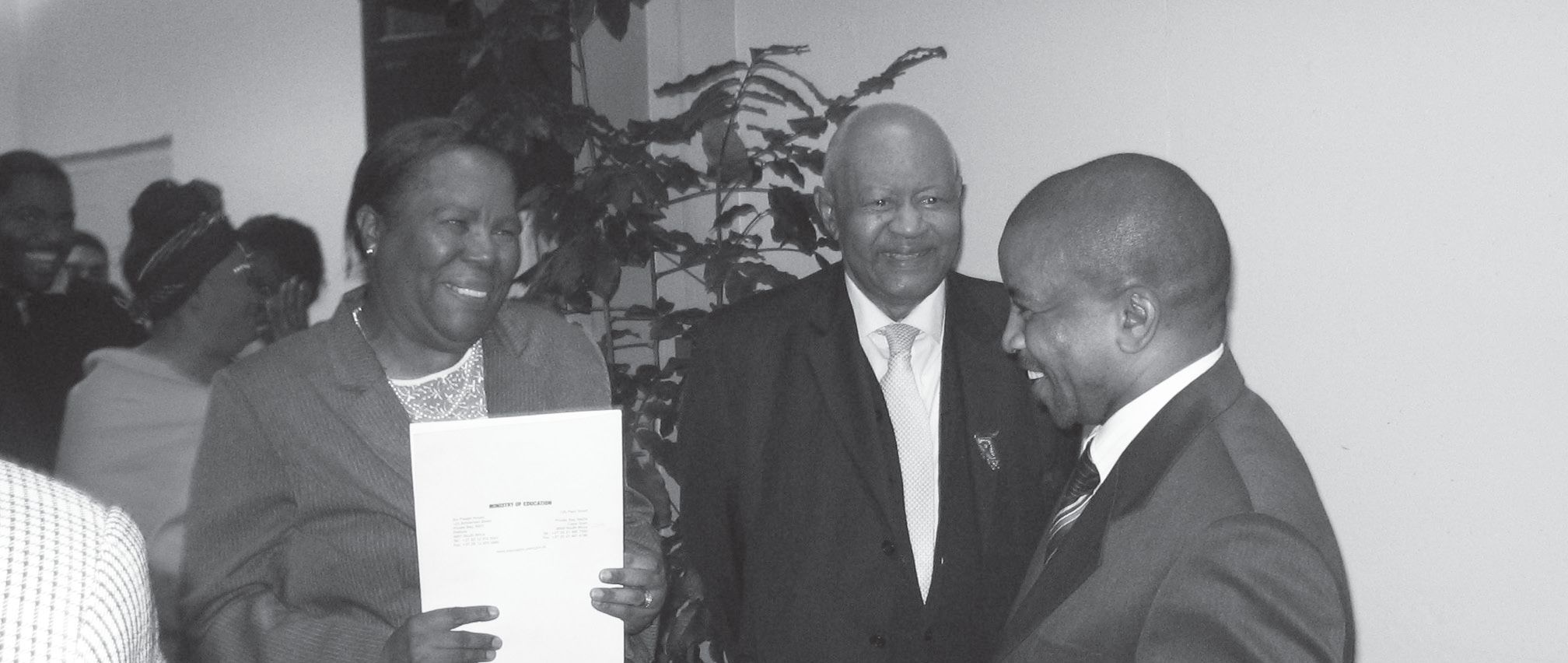 The first winner was Mr Sibusiso Maseko from Zwelibanzi High School outside Durban. He was first nominated by Phumlani Nkontwana. Thereafter nominations from previous Zwelibanzi pupils registered at UCT, in support of Mr Maseko's nomination, flooded in. The Committee was impressed with Mr Maseko's achievements, judged on the basis of the many motivations received which all enthusiastically and vividly described his involvement in teaching and encouragement of students both academically and socially. The students described an infectious passion for the subject which meant that they looked forward to his classes. All the supporting motivations attested to his influence in assisting pupils to obtain high grades in Physical Science and ultimately to register at UCT. Mr Nkontwana described how his teacher worked around the clock to produce distinctions in Physics:
"He ran afternoon classes whereby he helped learners with problems in Physical Science. The Zwelibanzi learners and teachers idolized him and still do today. Just from my personal assessment he deserves such an honor. He carried himself with dignity and respect but was incredibly down to earth. Mr Maseko did not only help Zwelibanzi Secondary School learners but the whole of Umlazi matriculants who did Physical Science and wanted to get straight A's in it. He would schedule convenient time with them. Daily after the school was dismissed at 16h00 he would teach the outside learners until 17h30 after which he continued with his fellow Zwelibanzi learners from 18h00 to 20h00. Critics would name Zwelibanzi Secondary a "firm", so all matriculants were called "workers". The "firm-worker" concept came from the fact that the school started at 06h30 in the morning till 16h00 after which the matriculants proceeded till 20h00. Mr Maseko is the reason for the "firm-worker" nonsense; he was after all the only teacher at school at 20h00. After 20h00 he would go straight to one of the biggest and supported SABC radio stations, Ukhozi FM Stereo where he had his session that took about 30 to 45 minutes live. In this session he continued to help learners with skills, some questions they had and the actual material of Physical Science. He also ran and still runs winter school where he helps learners from almost all KZN schools with problems in Physical Science. Each and every Zwelibanzi matriculant has to attend each and every session. Summer school is no exception to all Grade Eleven learners from outside and inside Zwelibanzi High."
The award had clear benefits for Mr Maseko and the school. After hearing him speak at the award ceremony in 2006, the Minister of Education, Ms Naledi Pandor, invited him to share his experiences at York University in the UK.
Read more about Mr Maseko in the UCT news article: "A lifeline to learners".