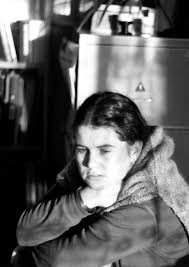 Stella Clark was a school teacher, teacher education and university lecturer, wife to Kevin Naidoo and mother to Jesse and Eamonn. Born in Gaberone, Botswana in 1957, Stella completed a BA degree at UCT, majoring in English and Drama, followed by higher diplomas in Education (UNISA), and in Library and Information Science (UCT), all with outstanding results. She graduated with an MA in Education in the field of Curriculum Theory and Development at the University of Michigan, Ann Arbor in 1992. At the time of her death, she was in the final stages of completing a PhD at UCT on the role of language in Science learning.
Initially, Stella had not intended to be a teacher. She was offered a place to study medicine at Wits after matriculating with excellent grades. Unsure that this was the path for her, she spent a year working at a major insurance company. Recognizing her mathematical talent, the company offered her a full scholarship to study actuarial science. She turned this offer down (and the material rewards it would have brought) and instead traveled to Cape Town from Johannesburg to read for a BA in English and Drama.
Believing that a good teacher was as important as good medical doctor or a good actuary, Stella chose to teach the subject she loved most - English. She worked as an English teacher in secondary schools, including Steenberg, Spes Bona and Trafalgar on the Cape Flats, as well as Bridgton Senior Secondary in Oudtshoorn. She also taught in less 'traditional' settings, such as the night school for adults at St Francis Educational Centre in Langa. In the late eighties, she held a post as lecturer at Wesley College of Education in Salt River, where she taught English to primary school teacher trainees. She loved working with pre-service teachers, and was able to continue this interest in the US, where she was adjunct lecturer in the Master of Arts Program at the University of Michigan, and supervised practice teaching in all subjects in high schools in and around Detroit. In 1996, Stella came home to Cape Town with her family, and joined the Language Development Group in the Academic Development
Programme in CHED, teaching on academic literacy courses for students from educationally disadvantaged backgrounds. Stella would spend hours counselling individual students to facilitate their linguistic, academic and social transitions into the university.
Stella Clark was a born teacher who generously shared her intellectual gifts with her students in schools, at Wesley, Michigan and at UCT. She took a consistently principled stance in supporting the learning and wellbeing of her students, always clear that her contribution to the struggles to change apartheid South Africa was to be a good teacher, positively influencing the lives and aspirations of the young people with whom she worked. Stella believed that strong independent individuals made good communities. So she invested in individuals but always formed communities from them. Those who were fortunate to work alongside admired her dedication to her craft and to her students, and respected the huge talent she had for effective teaching, making it seem deceptively effortless.
This award recognizes her as an exceptionally gifted teacher, with strong and enduring commitments to education as a space to enable the potential of her students and by doing so, foster broader educational and social justice. In her educational work she brought to bear the depth and breadth of her intellect, love of teaching and care for all her students so that they could aspire to being the best that they could be whatever their individual circumstances. She is remembered as a talented educator, generous colleague and loving friend. This award celebrates her life in education and most especially the enduring difference good teachers make to young lives and to connecting schooling achievements to university aspirations and access.