Exploring the multifaceted work of higher education development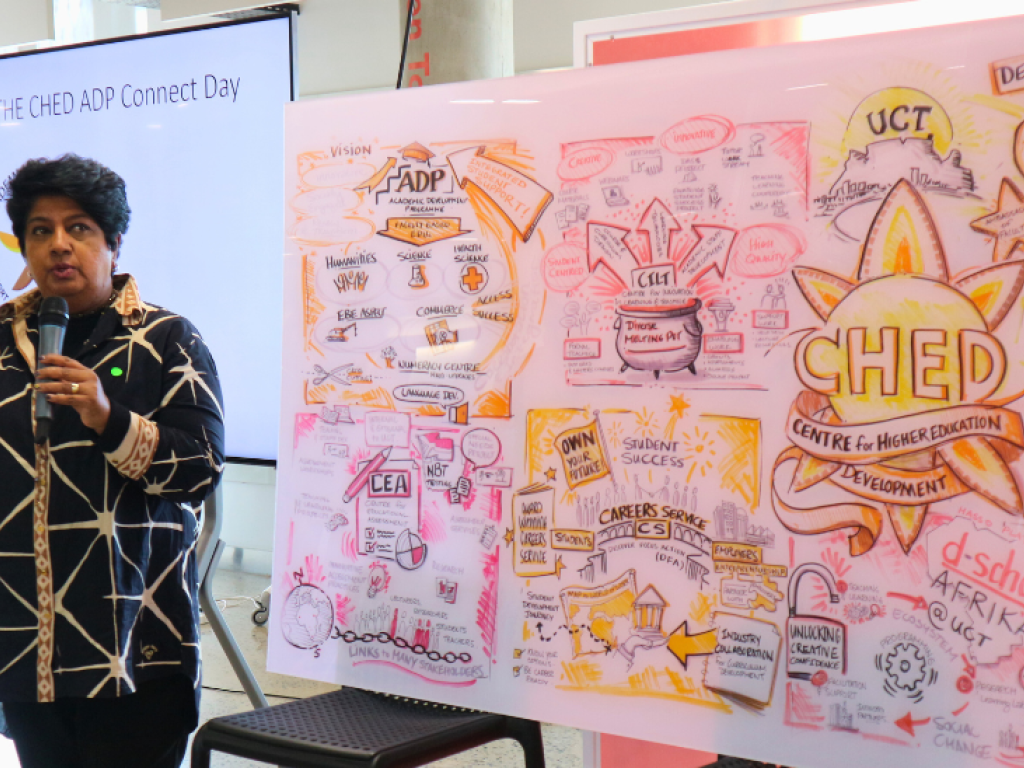 The event was held at the Hasso Plattner School of Design Thinking Afrika (d-school Afrika) on 1 September, following a process called "graphic harvesting", which CHED embarked on in June. Units within the department were given the opportunity to reflect and examine their practice in relation to the mission, goals and purpose, as well as how CHED drives and fits into the UCT academic project. 
Through a series of prompts, staff were given the space to creatively reflect on their identity, purpose, core work, and how their work connects to CHED, UCT, as well as how it responds to national and global contexts. Departmental representatives then presented their reflections to the deanery and heads of department, during Connect Day last month.